News/Events
15/04/21
We have used the various lockdowns to really go to town on doing up 'The Jammo' so we hope you enjoy the new decor and artworks etc when you come back.
Happy New Year 2020 !
We have lots of exciting plans for this year! We are continuing the upgrades to our equipment and facilities and have been buying and maintaining quality Pearl drumkits.
We will be installing LED mood light systems in all the rehearsal rooms as well as refurbishing the recording studio.
We have plans for an art installation featuring all the bands that have rehearsed and recorded here over the last 23 years !
EASTER MUSIC EXPERIENCE 2018
This year our amazing 3 day music experience runs from 3rd to 5th April 2018.
£89.95 per person or £79.95 to Jam Factory Academy members or York card holders.
Book now to avoid disappointment !
SUMMER ROCK ACADEMY 2017
Running from the 1st to the 3rd August- Book now to avoid disappointment ( esp if you're a drummer! )
ROCK ACADEMY - EASTER 2017
Our mega music experience is back !
This year we are running from the 11th to the 13th April
ROCK ACADEMY EASTER 2016
Thanks to all the kids who attended Rock Academy and all the amazing volunteers and mentors who were involved, we had an awesome time and were genuinely blown away by the level of talent!! Saturday Academy was off last week but we're back this Saturday ( 9th April ) so we hope to see you there!!
LORD MAYORS AWARDS! Feb 2016
Our lovely volunteers and former Saturday Academy members Laura and Becca have won awards at The Lord Mayor of Yorks Shine awards for their volunteering with us! We are very proud!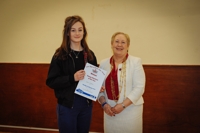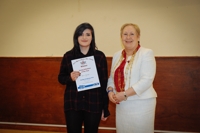 HAPPY NEW YEAR!
Welcome back everyone! Lots of great things to come this year, the Easter course dates are through and we're also planning a Saturday Academy gig for May Half term!! Also new for 2016- Tech Academy! Same great location and ethos, but catering for the budding producers and sound engineers!
WE'RE BACK!!
Academy starts again THIS Saturday 5th September! We hope you all had a great rest over the summer and haven't forgotten how to play your instruments lol. See you at 11am!
AUGUST 2015
Our Summer Rock Academy has done SO well, there are some amazingly talented youngsters out there and we are honoured to have had the opportunity to teach and support you all over these last three days!!
DONT FORGET!! Saturday Academy is now closed from the 15th August until the 5th September!! Time to recharge and come back all fresh and inspired for the new term!! email us at jamfactorychris@hotmail.com with any queries.
JUNE 2015
Dont forget theres NO Saturday Academy on the 27th of June because.....
Our kids have once again been given the fantastic opportunity to perform on the Access To Music stage at APOLLO festival at the end of this month!! Its the third year we have had this stage at APOLLO, a great day at a festival which is growing year on year, come and see us!
We are currently taking bookings for our Summer Rock Academy! See the academy page for details :)
March 2015
We've only gone and done it again!! The Jam Factory has won a Groves Award for 'Most community minded business'! We are extremely proud to be a part of such a great event, The Groves has been our home since 1997 and we love our community!
February 2015
Saturday Acdemy members are now eligible for a discount at MOR music shop in York!!! Saturday Academy members cards will be distributed asap and discount can be claimed upon purchase with the card, sign up to MOR's newletter via the link below for more information on Yorks premier music emporium!
LORD MAYOR OF YORK SHINE AWARDS
December 2014
It gives us great pleasure to announce that The Jam Factory won a Lord Mayor of Yorks 'Shine' award for 'Best service provider' we are absolutely thrilled. Thanks to all the staff and volunteers who make The Jammo the incredible environment it is!!!
August 2014
Our Volunteers and students are a source of great pride for us so we are incredibly proud to announce that our Saturday Academy volunteers Harley Daniels, Joey Leyland and Aimee Heald have all won Lord Mayor of York awards for their services, with Harley winning the 'Special Award', to be presented at the Lord Mayors house- Well done guys, you do an amazing job!
December 2014 JOLLYGATE
Our Saturday Academy students and students from Access to Music will be performing up and down Gillygate, inside the shops themselves for a great night of shopping and music!! Come down and have a glass of mulled wine and get xmassy!!
News Just in!! Easter and Summer taster course dates have been released:
Easter: 7th April to 9th April 10am until 4pm
Summer: 11th-13th of August 10am until 4pm
Please see the information on the taster courses below!
CLOSURES.
Any closures from now ( April ) will be in the summer, we run through school holidays but usually take off a couple of weeks in August- dates tbc.
Do you want to be a Rock star? Have you got the X - factor?
Then this is the chance for you to see if you have what it takes! Come on your own or with a band. We have been running this course for 12 years and it is hugely popular! Over three days,as well as having fun and making friends you will use our state of the art facilities to create, rehearse, record and produce your own demo and then perform in a live gig at a local music venue!
We love opening up our facilities to young people. We are a full time music college during term time inspiring and helping the next generation of musical talent is what we do!
Easter 2017: 11th to 13th April
Cost:-
£89.95(£79.95 with York card or Academy members)
Subsidies are available, please contact us fore details.
Booking:-
Call 01904 339879 or email jamfactorychris@hotmail.com
Please let us know what instrument if any you play so we can get a good balance of musicians.
Book early to avoid disapointment.