Academy
The first session is free- to see if you like it- then you can start straight away. We want our members to truly enjoy music, to start what we hope will become a lifelong passion, and with some great mentoring from our staff and volunteers, we hope you'll enjoy coming as much as we enjoy having you here!
Get in touch: jamfactorychris@hotmail.com
OR 01904 339879 with any queries.
THE JAM FACTORY ACADEMY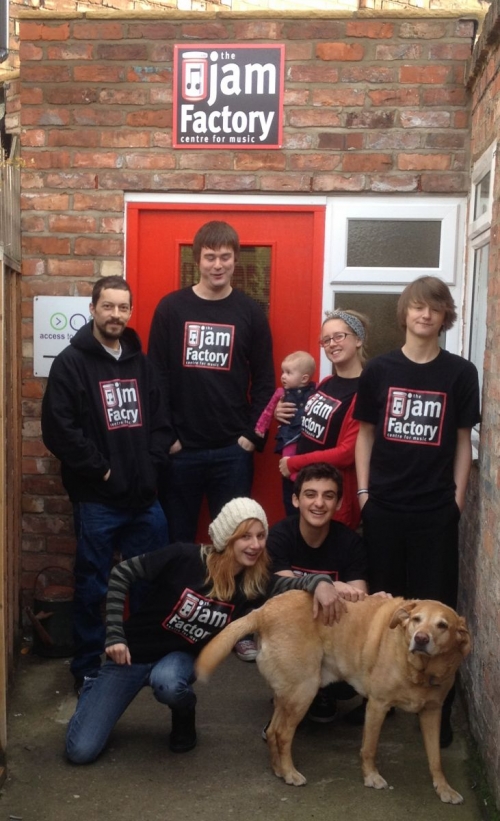 Saturdays will never be the same again!

Our academy has developed into a music based youth club where young people can have fun, meet people and develop their music.

We have all the facilities you would expect of a professional music centre and are particularly geared up to help anyone who has the passion but not necessarily the means just yet.

Our dedicated team of fully quallified music facilitators, industry professionals and volunteer trainee tutors promise to help anyone who applies and consider how they wish to develop their music.

Send us an email or simply pop down one Saturday between 11am and 2pm where you can witness first hand the amazing environment we have created here at the Jammo. If you can't make it on a Saturday then call/email us and we can arrange a time more suitable for you.

Ages 9 to 16

£8.95 per session if you book a 10 week block

£12 per session -turn up on the day

(discounts available)

Academy Closing dates for 2016:
24th Dec
31st Dec




Do You Want To Be A Rock Star?

Our Award Winning
Summer and Easter Music Experience
has been running for 12years now!



Over the course of 3 or 4 days, guided by professional music tutors you will use all our top of the range facilities to create, record and produce your own track to take home and have the chance to take part in a live performance at a local music venue for all of your friends and family to see.

Ages 9 - 16 We welcome people on their own or in existing bands/acts

SUMMER 2017
1ST-3RD AUGUST


Only £89.50
£79.50 with York Card / Academy members

Subsidies available

We are taking bookings now
ring 01904 339879
or email: jamfactorychris@hotmail.com